January 9, 2018
Dear Friend,

It has been just over two weeks since President Trump signed the Tax Cuts and Jobs Act and already we are seeing the benefits of this historic legislation. Last week, dozens of companies across the nation, including Regions Bank, BancorpSouth Bank, and Renasant Bank announced plans to pass along savings to their employees and the communities they serve.

Regions Bank is going to increase the minimum hourly wage to $15 by the end of 2018, contribute $40 million to the company's charitable foundation, and increase the company's capital expenditures budget by approximately $100 million.


Kevin Mitchell

Kevin Mitchell, market leader for Regions Bank in north Mississippi, guides Regions Bank's local bankers in delivering a variety of services ranging from basic accounts to small business lending from Oxford to Starkville to the Delta. Kevin said Regions Bank succeeds when communities succeed.

"These investments are designed not only to support our associates through a higher minimum wage, but also to support our customers and the communities where we do business. People will see the impact as we build on our investments in Regions' technology and customer service. Families will see the benefit as our charitable foundation increases support for job training, economic development, and affordable housing. We are proud to be able to use our resources in ways that give back to the people and the communities we serve."



BancorpSouth Bank, headquartered in Tupelo, has committed to a wage increase and bonuses. BancorpSouth is also making an additional investment of at least $10 million across its eight state footprint with more than $2 million of that in Mississippi's First District.

"We are proud to reward our team with this opportunity since the Tax Cuts and Jobs Act should benefit everyone," BancorpSouth Chairman and CEO Dan Rollins said. "BancorpSouth's continued and future success is based on the economic vitality of the communities we serve and taking care of our teammates allows us to provide the very best service to our customers, communities and shareholders."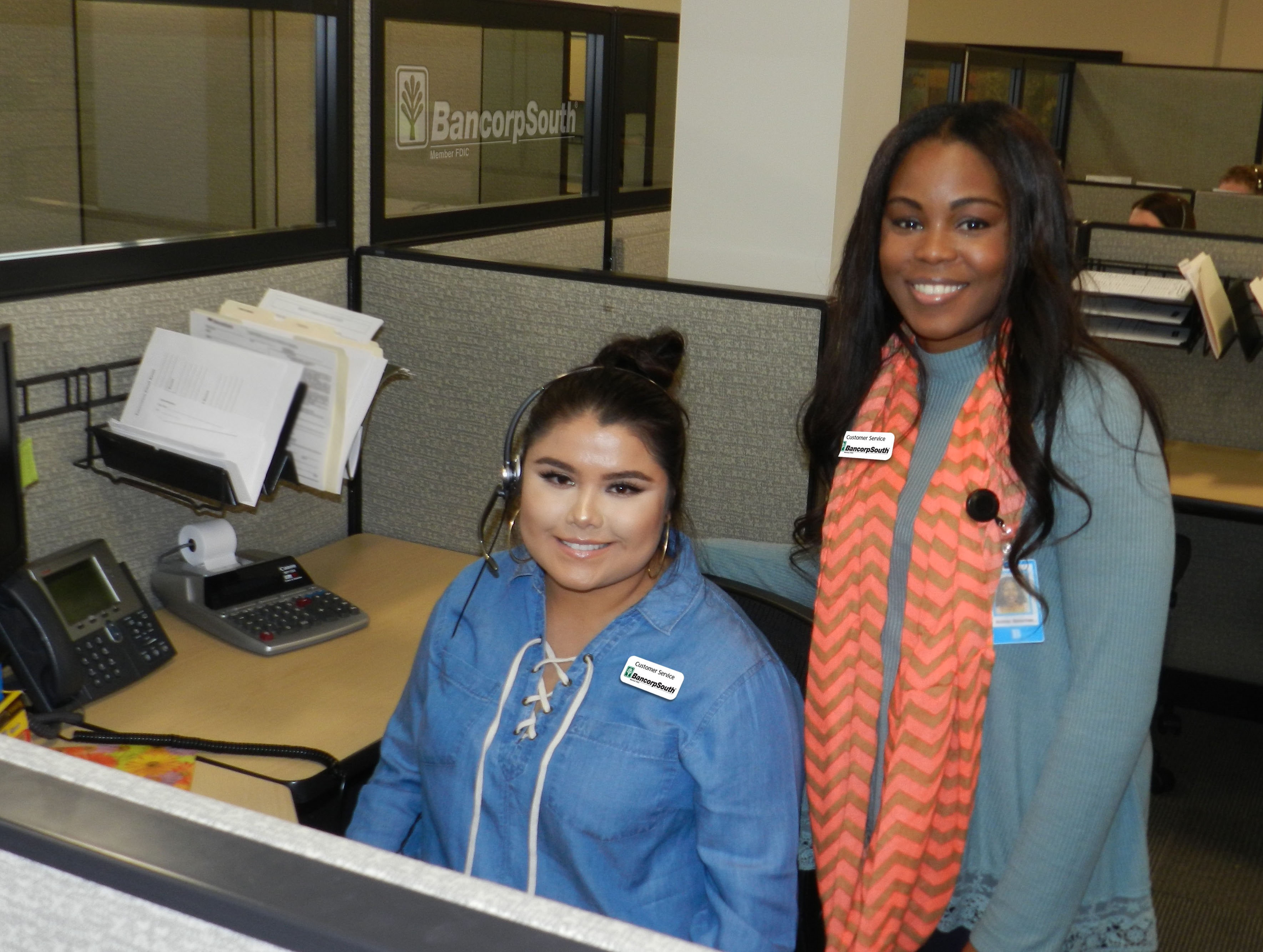 BancorpSouth Customer Service Center
employees are excited about the wage
increase and bonuses
Renasant Bank also announced plans to share benefits from the tax reform legislation with their 2,000 associates, communities, and clients.



"Our focus on these three constituencies for more than 114 years has provided us with the success we enjoy as a company," Renasant Chairman and CEO E. Robinson McGraw said. "We look forward to continuing our legacy of understanding and meeting the needs of the communities we serve."

Kevin-Charles Furniture


Kevin-Charles Furniture in New Albany opened its doors in 2002 with just six employees. The New Albany-based furniture manufacturer has grown to 65 employees. Company President Rusty Berryhill said 2018 is going to be a good year for the company and its employees because of the new tax law. Kevin-Charles Furniture will be among the companies in Mississippi and across the nation who will have their corporate tax rate reduced from 35 percent to 21 percent.


The tax credits available for investment in equipment will make it possible for the company to purchase additional machinery. "We're really excited about the tax bill and what it is going to do for our operation," Rusty said. "I applaud the efforts of Congress to build back a business climate that makes it easier to invest in our people and facilities."


Additionally, the tax savings made it easier for Kevin-Charles Furniture to give employees a five percent pay raise. Carol Crisel, a seamstress for Kevin-Charles Furniture, has worked at the New Albany operation for 15 years. She and her husband are helping to raise two of their grandchildren. Carol said she is thankful that the new tax law made it possible for the pay increase. Doubling the child tax credit from $1,000 to $2,000 for each child is also going to be a tremendous help.


Corinth coca-cola





Kenneth Williams, Corinth Coca-Cola president and chief executive officer, shares our belief that tax reform is an opportunity for corporations in Mississippi and across the nation to become more competitive on the world stage. Kenneth said a strong corporate structure is also important because it stimulates the economy and makes it possible for companies to do more for their communities.

"You have to do well before you can do good," Kenneth said. "Tax reform will move our country in the right direction where we can handle our social responsibilities better."


Whittington scrap metal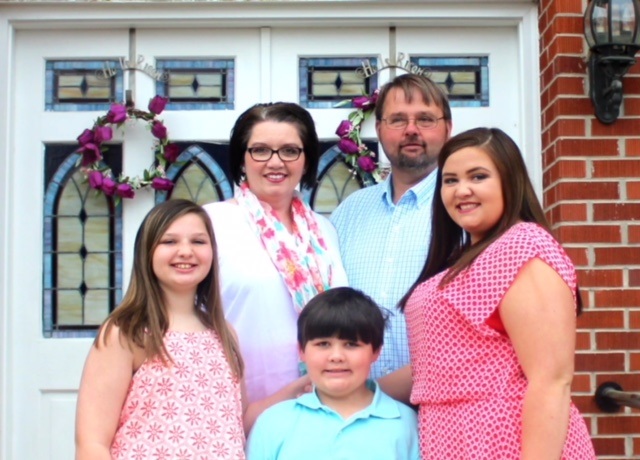 Michael, Heather, Macy, Maegan,
and Henson Whittington


Michael and Heather Whittington, owners of Whittington Scrap Metal in Union County, are optimistic about what tax relief will bring to their family, business, and their customers. The Whittington's have three children, including one in college. Heather said tax breaks will help them save more money which they will invest in their business.

"If we are getting a cut on our taxes, that could be another employee we could hire," Heather said. "When our customers see an increase in their bottom line, that becomes a win-win situation for everyone."


brad and Jessica myers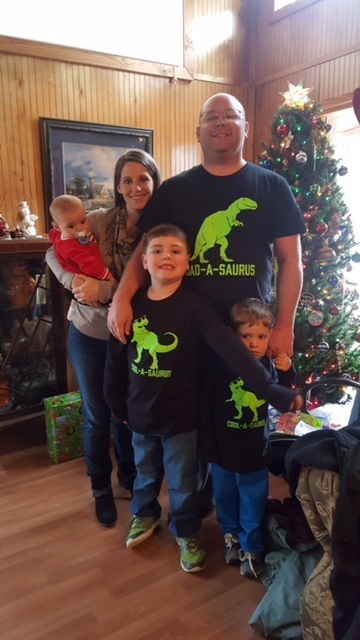 Brad, Jessica, John Austin, Easton,
and Westyn Myers


Brad and Jessica Myers, Eupora natives, work full-time jobs in Starkville. They are raising three boys who are six, four, and seven months old. Jessica, an accountant at Mississippi State University, said she looks forward to calculating the savings they will enjoy through tax reform. She is also excited about the prospect of filling out a return that is simple and easy to complete.

"Time is always a factor in our growing and busy family," Jessica said. "Anything that gives us more time with our children means so much to us. It is also important to us to have more money coming in so we can better provide for their needs and plan for the future."


u.s. navy Seabees recognized in the 2018 ndaa





In February 2017, I was honored to introduce a bill to recognize the 75th anniversary of the establishment of the United States Navy Seabees and the Navy personnel who comprise the construction force for the Navy and the Marine Corps. Every year, we celebrate their anniversary on March 5. This legislation was included in the 2018 National Defense Authorization Act (NDAA) which passed the House and the Senate and was signed into law by President Trump. Recently, Rear Admiral (RADM) Bret Muilenburg, NAVFAC Commander, visited our DC office to thank us for this special recognition. I am proud of Mississippi's rich history with the Navy Seabees.


STAY IN TOUCH


Let me know if there is anything my office can do to assist you. You can keep up with the latest news by signing up for my newsletter and following me on Facebook, Twitter and Instagram.

Thanks for reading,


Rep. Trent Kelly (MS-01)
Member of Congress